Vendors Recommendations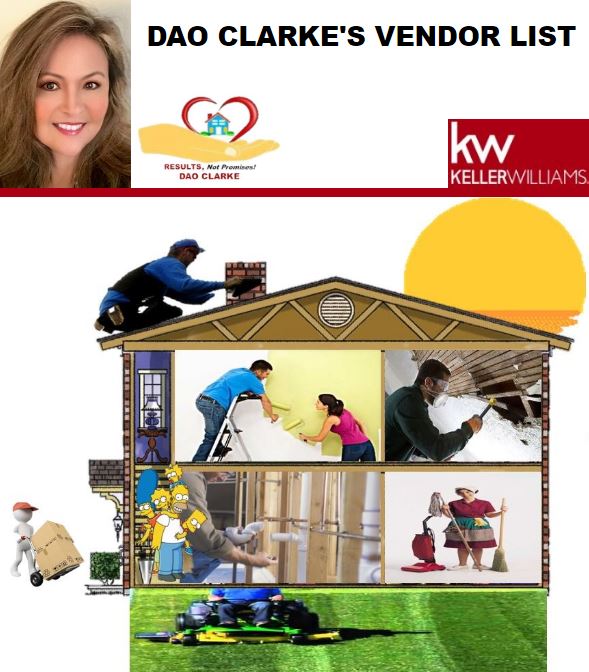 Excellent contractors are very hard, but finding one that you can trust and dependable is even more harder. I have had great ones and some I just want to scream & pull my hair out. So, I decided to give you some tips on finding contractors, warning of home improvement scams, and a list of contractors & various vendors that I think it would be a value to you.



Here Some Tips on Hiring Contractors
Ask for referrals & check the Better Business Bureau of Southern Piedmont.
Find out if they are licensed
Do they have designation (National Kitchen & Bath Association, National Association of the Remodeling Industry, National Association of Homebuilders)?
Interview the contractors first & check their references.
Ask what kind of insurance they carry (personal liability, worker's compensation or property damage coverage)
Ask for proves of insurance certificate & make sure they are bonded.
Always have a written contract
Never pay Cash to a contractor
Always try to limit the down payment to contractors.
Try to split the payments: Beginning, During & Completion
Always ask for a written warranties for materials and workmanship.
Never Make the Final Payment Until You the Followings
Have a Sign-Off Checklist that indicate the standard of workmanship, any written warranties, any proofs of payments to sub-contractors or suppliers, approved from inspectors, the site is clean up and you are satisfied with the work.

SIGNS OF SCAM


knocks on your door for business or offers you discounts for finding other customers
just happens to have materials left over from a previous job
pressures you for an immediate decision
only accepts cash, asks you to pay everything up-front, or suggests you borrow money from a lender the contractor knows
asks you to get the required building permits
tells you your job will be a "demonstration" or offers a lifetime warranty or long-term guarantee
doesn't list a business number in the local telephone directory
Report Scam
For More Information

MY VENDOR LIST


Handyman:

Frederick Services: 704-698-6138 (Don Frederick "General Contractor") Repairs, renovations & design.
Broker's Choice: 704-904-4789 (Russ Halbertadt) Repairs & Listing Preparation
S&B Handyman Services, LLC: 570-533-3131 (Chris)
Painter:
Rick & Rick: 803-577-3121 & 704-291-9300(Rick Roberts Sr.) Painting interior & exterior, and Home Improvement.
Renaissance Painting Company: 704-560-6033 (Ted Perna)
Railing Painting: 704-281-3706 (Jorge Railing)
Electrician:
Accent Comfort Service: 980-406-6071 (Tim Goodman)
Digital Home System: 704-889-5000 (Richard Shepard) Home Theater, Multi Room Audio, Structured Wiring & Lighting Control
Intelligent Technologies: 704-845-0849 (Charles Walker) Audio/Video, Lighting Control Systems, Home theater & Automation, Computer Network & Structured Wiring Systems
Flooring Contractors:
Plumbing, HVAC & Bathroom Glass Contractors:
Roofer
Home Inspectors
Stager:
Home Warranty Companies
Yard Services
Contruction & Yard Services: 704-226-7815 (Darrin Wilson)
Ron Dean Mowing: 704-634-1137
Davidson Bros. Tree Farm & Nursery: 704-426-0947 (Patrick Davidson)
PIE (Plant It Earth): 704-583-9595 (Mark Kennedy) Lawn, Tree & Shrub Care
Mover Companies
Pest Control Companies
Miscellaneous Vendors That You Might Need