Selling Your Home?

My real estate business has been built around one guiding principle:
IT'S ALL ABOUT YOU!
YOUR NEEDS,
Your Dreams, You Concerns, Your Questions, Your Finances, Your Family, Your Precious Time & Your Life!


What I Deliver?
Solid Communication
Exceptional Experience & Expertise
Innovative Marketing
Superior Strategic Pricing
Remarkable Staging
Guarantee Satisfaction
RESULTS
When you're ready to sell your home, you need a real estate professional who you can trust, and sell your home as quickly as possible with the most net return. My expertise & certification as a Strategic Pricing Specialist will guide you to boost your house's exposure to buyers and facilitate a smooth selling process.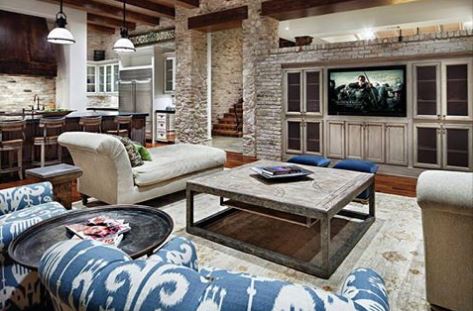 Getting Ready to List?
I'm here to arm you with facts, data & insights you need to list your homes so that it sells quickly as possible with the most net return.



Location
Location is the single most important factor in determining the value of your property.
Pricing
Pricing your home from the start is the second factors on how quick it will sell.
Condition
The property condition is the third factors on the home price and the sale time. I will help & guide you in optimizing the physical appearance of your home to maximize the buyer's perception of value.
Competition
Competition properties is the fourth factors on determined value of your property. Buyers & their agents will compare your property condition & price to other properties that are listed or have recently sold in and around your community.
Timing
Finally, timing is the fifth factors, because the window of opportunity for buyers visiting your property and making offers is the first 30 days. My expertise will guide you to develop a strategic plan on pricing & marketing that will take advantage during the first month of your crucial time of selling your home.
Staging Your Home To Sell!


There's NO Second Chance in First Impression!
Buyers make decisions about the property within the first 15 seconds of entering the home. Here are seven ways of staging that will guarantee that your home gives an amazing last impression with the potential buyers:


Store all Personal Items Away: It's important to make sure the buyer can picture themselves in your home, so that means safely storing any personal items from picture frames to decorative knickknacks. In addition, organizing the closets, pantry, cabinet drawers and other storage areas will show off their size and capacity.
Minimize Furniture: Rearranging the furniture in a conversation style group setting where it provides the traffic flow of the room. If your home has low ceilings or in a small space, store some of your larger pieces of furniture away will allow your house to appear more spacious, and nice ceiling heights.
Room Makeover: Everyone has a room or a closet that just filled with stuff that serves no purpose in their home. By adding either a cost-effective curtain,throw pillows on the bed or cozy reading arm chairs and a small side table in between with a pretty lamp & small plant will simply transform the room into warmth amazing setting for any buyers imagination.
Go Easy on Scents: Some buyers might love the smell of a scented candle or freshly baked cookies, another might not. It's best to keep scents light and minimal in order to boost appeal. So, the buyers don't think the home owner is trying to hide something.
Lighting the Home: Lighting is extremely crucial to staging a home. It delivers the coziness and welcome feeling of the home. Every sellers should increase the wattage to 100 watts for every lighting in the house from recess, pendant, under-cabinet to lamps. Be sure to use the LED warmth lighting, because it will give the prospective buyers a warmth & inviting feeling as they enter your home, as well as it safe on the electric bills when you use LED versus incandescent.
Stay Neutral: Paint the walls of your home neutral warm color to give the room the larger open space illusion. Couple with white crown moldings to compliment the paint color, and present the richness & texture of the home. Many interior designers definition of neutral paint is from eggshell beige, extremely light tan, supple light grey to soft honey. Do not paint different hue in different rooms of the home.
Wall Arts: Don't make the common mistake by hanging the wall art high, instead hang it at eye level and break up the line or group to show off your space. Moreover, never hang any art that is controversial. Remember, the goal is to sell your home.
Numbers Matter:

Many designers & artists have defined on how to accessorizes different tables, mantles or walls by using odd numbers of 1 or 3 to accessorize. In group of three, each accessory items placed at each point of the triangle format with different heights and sizes from the largest item in the back to the smallest item in the front. Various times, one accessory is enough for the room, like a bowl of green apples or a bouquet of flowers from the your yard.
Repair & Finish Projects: Buyers are fearful of home with unfinished projects, and broken items in the home. These project & items could range from the wood floor, cracked sidewalk/driveway, wall tapes, appliances, faucets, irrigation, deck, patio..etc… It's less expensive to finish the project or repair /replace items than the buyer's deduction from the asking price.
Clean Up Outdoor Areas: A pressure wash to clean a patio, deck or driveway, sweep up debris around the pool, trim the bushes in square shapes and plant color flowers in both front & backyard will leave a marvelous memorable impression of the home, which equals to money in your pocket.


Seller Secrets

Home price "In the Market" vs. home price "Out of the Market" means the sale time of the home. Pricing your property competitively will generate the most activity from buyers. Pricing your property too high may make it necessary to drop the price below market value to compete with new, well-priced listings.






Closing 101
The closing process finalizes the sale of your home & makes everything official. This is known as settlement, the closing is you received the funds and the buyer receives the deed to your home.

Items to Bring to the Closing:

House Keys
Garage Door Opener(s)
A Picture ID
What Can Sellers Expect?

In North & South Carolina, the attorney will look over the purchase contract & identify what payments are owed and by whom.
Prepare documents for the closing; conduct the closing; make sure taxes, title searches, real estate commissions and other closing costs are paid; ensure that the buyer's title is recorded, and ensure that you receive any monies due to you from the sale of your home.
What are Sellers Costs at Closing?

Mortgage balance and prepayment penalties, if applicable
Other claims against your property, such as unpaid property taxes
Unpaid special assessments on your property
Document stamps (or taxes) on the deed
Real estate commission
Legal fee or title insurance premium
After the Closing, Sellers Need to Keep the Followings for Tax Purposes:
Copies of all closing documents
All the home improvement receipts & documents on the home you sold.
Financial Calculators
Mortgage Payoff Calculator, Refinance Calculator,Debt Consolidation Calculator, Depreciation Calculator, Lease Calculator


Are YOU Ready to Receive the Best Net for YOUR HOME!