My real estate business has been built around one guiding principle:
IT'S ALL ABOUT YOU!





YOUR NEEDS,
YOUR DREAMS, YOUR CONCERNS, YOUR QUESTIONS, YOUR FINANCES, YOUR PRECIOUS TIME & YOUR LIFE!


This is about more than a certain number of bedrooms or a particular ZIP code. It's about YOUR life, and it's important to me. When you work with me, you get:
A knowledgeable and professional REALTOR®
A committed ally to negotiate on your behalf
The backing of a trusted company, Keller Williams Realty
I have the systems in place to streamline the home-buying process for you. As part of my service, I will commit to helping you with your home search by:
Previewing homes in advance on your behalf
Personally touring homes and neighborhoods with you
Keeping you informed of new homes on the market
Helping you preview homes on the Web
Advising you of other sold homes & for how much
HOME BUYING TIPS:


First, Your Location, School District Wish List
What is your convenience location?
What is the property tax rate in your chosen area?
What School district(s) you prefer?
What type of home are you looking for (e.g., single-family, condo, town house, etc.)?
What is your main reason buying?
When are you looking to move?
Second, Your Home Wish List
Approximately what size house are you looking for (square footage)
How many stories?What size lot would you like?
What architectural styles do you prefer?
What type of garage do you want?(e.g., attached, carport, etc.)?
What kind of floor plan do you prefer (e.g., open vs. walls between all living spaces)?
How many bedrooms do you need?
What are your preferences for the master bedroom?
How many bathrooms do you need?
What features must your kitchen have (e.g., breakfast area, types of appliances, island, breakfast bar, etc.)?
What finishes do you want (e.g., counter tops, flooring, appliances, etc.)?
What about bonus room, media room, wine cellars or a finished basement that you might need or want?


Third, Shop For a Lender with the Lowest Fees
Why Pre-Approved First?
I recommend my buyers get pre-approved before beginning their home search.
It will give the buyers a peace of mind when they know how much they can comfortably spend on a home.
It will also reduce the potential frustration of looking at homes beyond your means or missing any great deals that they may find.
Once you're pre-approved, let's go shopping!
After your pre-approval, DO NOT CHARGE, FILL OUT ANY APPLICATION OR CREATE MORE DEBTS because your loan to debt ratio & credit score would change.



BUYERS' LOAN PROCESS (Beginning- Closing)
1. Financial Pre-Approval
Application and interview
Buyer provides pertinent documentation including verification of employment
Credit report is requested
Appraisal scheduled for current home owned, if any
2. Underwriting
Loan package is submitted to underwriter for approval
3. Loan Qualified approval
Parties are notified of approval
Loan documents are completed and sent to title
4. Lawyer's Office in North & South Carolina
Title exam, insurance and title survey conducted
Borrowers come in for final signatures
5. Funding The Loan

Lender reviews the loan package
Funds are transferred by wire


CLOSING 101 in NC & SC

Closing day

marks the-end of your home-buying process and the beginning of your new life! To make sure your closing goes smoothly, you should bring the following:




A certified check for closing costs and down payment. Make the check payable to yourself; you will then endorse it to the title company at closing
An insurance binder and paid receipt
Photo IDs
Social Security numbers
Addresses for the past 10 years
Own It
Transfer of title moves ownership of the property from the seller to you. The two events that make this happen are
:

Delivery of the buyer's funds (This is the check or wire funds provided by your lender in the amount of the loan).
Delivery of the deed (A deed is the document that transfers ownership of real estate. The deed names the seller and buyer, gives a legal description of the property, and contains the notarized signatures of the seller and witnesses).
At The-End of Closing
the deed will be taken and recorded at the county clerk's office. At that time, you will receive your key to your new beautiful home.

WHAT IF I HAVE A HOME?
This process can be a little daunting trying to time between selling & buying. With my expertise & knowledge, I can prepare a home evaluation report to see what the current market of your area is offering for your home. After knowing the market price, then we will strategically develop a plan to sell your home as quickly as possible with the most net return for your home, as well as preparing a time line between both buying and selling.
Should there is a lag time between selling your home and buying your next dream home, I can guide you to a short-term rental or work with your lender to approve you for a bridge loan as a down payment for your new home.

NEW HOME CONSTRUCTION GUIDE
Whether to buy an existing home or have one built is yet another decision to make during the home-buying process. If you decide to go with new construction, a real estate agent can be a powerful advocate in your corner as you negotiate upgrades, a move-in date and other terms with the home builder.
Below are some basic pointers to prepare you for the journey ahead.
Selecting a builder
Shopping for a large production or custom home builder can be a daunting task. Start by defining what architectural styles appeal to you and then seek out the builders in your area who offer those styles. Due diligence is essential. Ask friends for referrals to get firsthand accounts; verify the builder's state license status, if applicable; and check whether they're certified by the National Association of Home Builders.
The builder representative and your real estate agent
A builder representative's ultimate goal is to sell you a home. His or her role is to provide a wide range of information to help you in your decision-making, from building restrictions, roads and easements to inspections, warranties, rebates and upgrades. A real estate agent knowledgeable in new-home construction will be able to help you wade through all the data and point out the downsides and upsides of each line item. Your agent also can look out for your interests in reviewing the builder's contract, which often contains more legal jargon than consumer-friendly language.
It's all about timing
Market conditions greatly dictate a builder's incentive to make a deal you cannot refuse. When a builder has inventory on his hands, his carrying costs start adding up. When this happens, a builder might be more amenable to strike a favorable deal, whether it's throwing in upgrades or taking a bit off the asking price. A real estate agent can help you know when market conditions are right for these benefits. Also, watch for builder close-out sales. Builders promote these special events when a new subdivision is near completion but empty inventory still remains.
A word about paying up
While there are always exceptions, most builders require a deposit when a purchase agreement is signed. They also require that the buyer pay for any upgrades prior to closing. If you back out prior to closing, unless the agreement states otherwise, you will lose that money. Make sure you understand every detail in the builder's contract before signing it.
HOME BUYING FINANCE LINKS:
Bankrate.com
,
Fairway Mortgage
,
Movement Mortgage
,
Finance Calculators

Mortgage
,
House Affordability Calculator
,
House Budget Calculator
,
Rent vs. Buy Calculator
,
Debt Ratio Calculator
,
Down Payment Calculator
,
Amortization Calculator
,
FHA Loan Calculator
,
VA Mortgage Calculator
Investment Calculators

Rental Property Calculator
,
Investment Calculator
,
Return on Investment (ROI) Calculator
,
Payback Period Calculator
Present Value Calculator
,
Future Value Calculator

Property Taxes
Mecklenburg County,NC Property Tax
Union County, NC Property Tax
Waxhaw, Weddington, Wesley Chapel, Marvin, Monroe, Mineral Springs, Monroe, Indian Trail & Stallings
York County, SC Property Tax
Indian Land, Fort Mill, Rock Hill & Tega Cay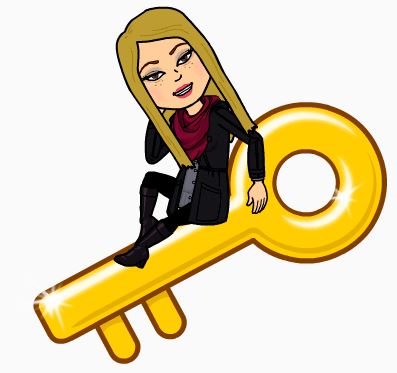 Let's Shop for YOUR Dream Home!